Combined together, photovoltaic cells are capable of generating 400 milliwatts of solar energy
Researchers at Nottingham Trent University have invented textiles that are embedded with more than a thousand miniature solar cells that can charge smartwatches or mobile phones. This was announced on Thursday by the press service of the educational institution.
The fabric is equipped with 1,200 photovoltaic cells
The project, led by Dr. Theodore Hughes-Riley, Associate Professor of Electronic Textiles at the Nottingham School of Art & Design, has created a woven textile equipped with 1,200 photovoltaic cells.
These cells are capable of receiving 400 milliwatts (mW) of electrical energy from the sun and can be easily incorporated into clothing such as a jacket or used as part of an accessory such as a backpack.
The textiles are designed to withstand the same stresses as everyday wear. It can even be machine washed at 40°C with other laundry without any damage.
The tiny solar cells are only five millimeters long and 1.5 millimeters wide. In addition, they are embedded in a waterproof polymer resin; and what's even better, they are completely imperceptible to the user, which means they are comfortable and practical to wear.
"This prototype provides an exciting glimpse into the future potential of e-textiles," said Hughes-Riley of the Advanced Textiles Research Group (ATRG).
"Until now, few people thought that their clothes or textiles could be used to generate electricity. The material we developed, at first glance, looks and behaves the same as ordinary textiles, it can be wrinkled and machine washed ".
"But hidden beneath the surface is a network of more than a thousand tiny photovoltaic cells that can use the sun's energy to power personal devices."
"E-textiles really have the potential to change people's attitudes towards technology as this prototype demonstrates how conventional charging can be dispensed with."
"This is an exciting development that builds on previous technologies we've created and shows how it can be scaled up to generate more power."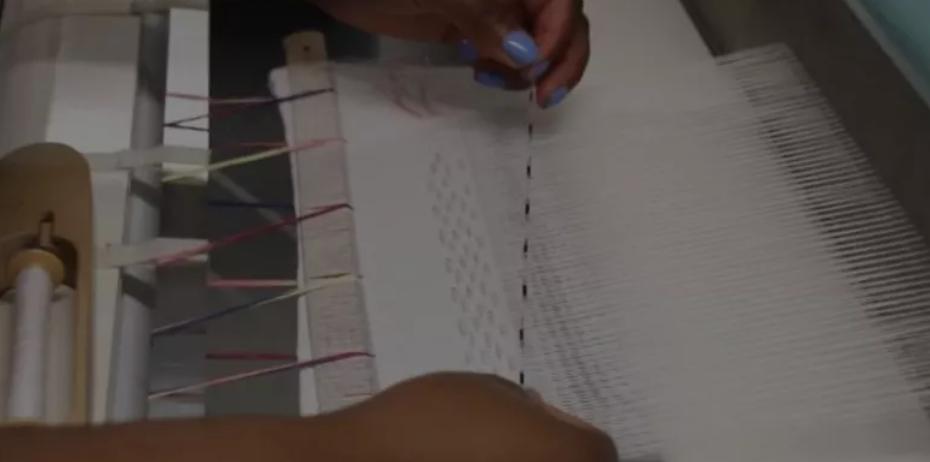 Breathable and chemically stable material
The solar cells of the new material are made of silicon, which makes them breathable and chemically stable. In addition, experiments have shown that the material generates a power of 335.3 mW at 0.86 sunlight and up to 394 mW at 1.0 sunlight.
"This project shows how electronic textiles can be at the forefront of sustainability. It has the potential to change the way we think about technology," says PhD Matolo Kgatuke, research fellow at Weaving of Electronic Textiles.
"We have combined long-established weaving techniques with today's technology to create products of the future that could change the way people think about clothing and electronics."
Wearable technology has long overtaken smartphones as the fastest growing innovation. This invention is sure to attract attention. In addition to being very practical and useful, it can also be made stylish, which is a win-win option from all points of view.