One is shiny and silky. Another textured and cozy. Which bedding material is right for you: poplin or satin? In this article, we compare two types of fabric.
Soft and cozy or smooth and silky? Monochrome or color? Everyone has their own idea of ​​what the perfect kit should be.
In this article we will try to figure out what is best for bed linen: poplin and satin. We will find out what is the difference between these materials, we will analyze their strengths and weaknesses.
Satin: fabric features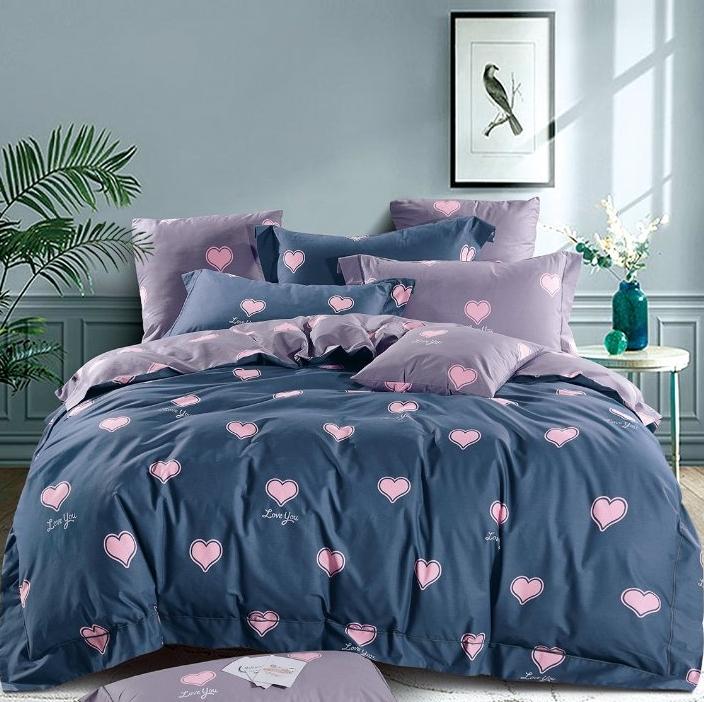 Outwardly – smooth and shiny, to the touch – soft and tender. Satin is a very unusual fabric. Elegant evening dresses or expensive linens are often sewn from it.
What is its main feature? In a certain, "satin" weave of threads.
This material is based on cotton threads: dense and thick enough for the warp, thin and twisted for the weft, that is, the front side. The ratio is 1:4, that is, for 4 warp threads – one weft thread.
As a result, the front side is satin-like, while the back side is rougher and more embossed, and it is always matte.
Textiles may be all-cotton or include synthetic fibers such as polyester. Of course, the price will also depend on the composition. The more natural threads it contains, the more expensive the fabric.
This is a material with a high density, and due to the special weave of the threads, it is very durable. It is much harder to tear than regular cotton material.
It also retains its attractive appearance for a long time, does not shed, does not lose its luster up to 300 washing cycles.
Types of fabric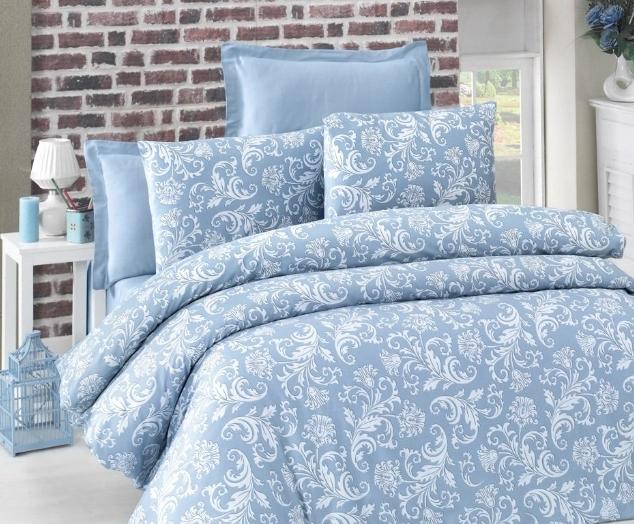 In addition to classic textiles, which are 100% cotton threads, today there are many "modified" options for it.
Here is some of them.
Novosatin. This is a mixed material. A fair amount of man-made fibers, polyester, is added to natural cotton. Sometimes polyester can even dominate the composition.
Satin jacquard. This is a textile with a relief, voluminous pattern, convex on the front side.
Silk satin. This material is very similar to natural silk. And no wonder, because it contains silk fibers. They are woven into the front.
Muncie. Made from cotton and fleece. Fleece is usually on the wrong side.
Crepe satin. Outwardly, it is very similar to silk-satin. But instead of natural silk threads, artificial ones are used.
Microsatin. This is a material with the addition of a significant part of polyester or viscose. The volume of artificial fibers can reach 40%.
Types of staining
Reactive. Differs in durability, endurance. The paint penetrates deep into the fibers, is not afraid of frequent washes.
Pigmentary. More superficial. Paint or drawing is applied only on the front side. Such a canvas sheds faster and loses its appearance.
Pros and Cons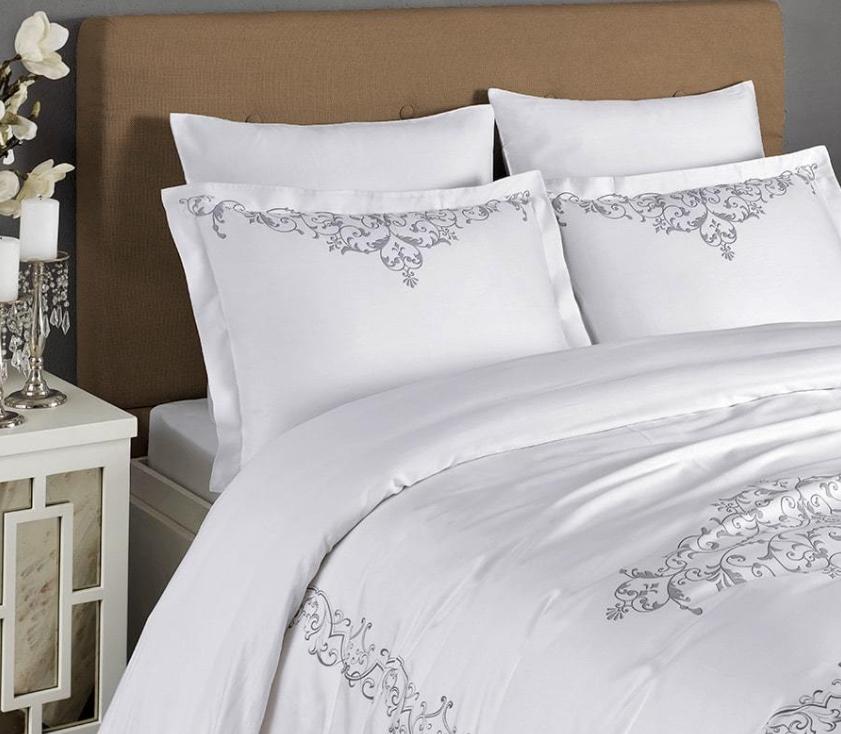 Pros
This is a very durable, reliable material that is resistant to damage. High-quality textiles will last a long time and will retain an attractive appearance.
Hygroscopicity. This is the ability to absorb moisture. For bedding – an important property. And satin is top notch.
Hypoallergenic. This material does not cause allergies, it is often used for the production of children's underwear.
Holds heat well.
Easy to clean, holds up well to washing. It almost does not wrinkle, so the linen does not have to be ironed often.
Cons
Not everyone is comfortable sleeping on smooth, slightly slippery sheets. Which is nicer and softer: satin or poplin? They are just different. Below we will tell you how one differs in tactile sensations from the other.
In summer, under such a fabric can be hot. This is due to its ability to retain heat well.
Fairly high price. High-quality kits are unlikely to be purchased on a budget.
Poplin: features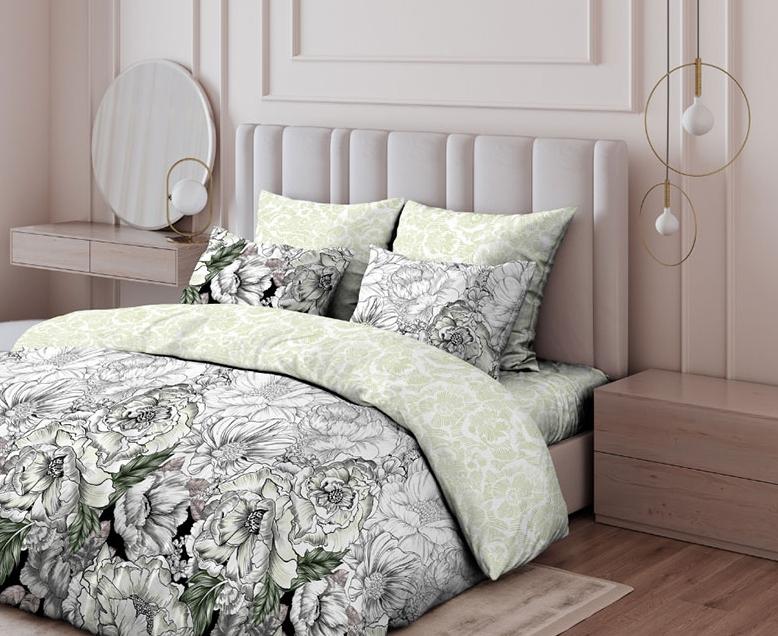 The basis is also made up of cotton threads. But the way they are intertwined is fundamentally different. Such weaving is called linen.
Weft consists of thick, dense threads. And the base, on the contrary, is made of thinner ones. Threads intersect through one.
As a result, we get an absolutely opposite effect: the surface is not smooth and shiny, like satin, but matte, with a relief similar to a scar.
It can be completely natural, but it also allows the inclusion of artificial threads.
Types by composition
According to the composition, several main options can be distinguished.
Cotton. This is a 100% cotton fabric.
Mixed. A material where artificial fibers are added to cotton in different proportions. For example, polyester, polyester, elastane.
Cotton poplin with silk or wool blend. The most expensive fabric option.
Types of staining
Plain dyed poplin. Single color fabric. The most common coloring method. Gives a balance of price and quality.
Multicolored. A material originally woven from multicolored threads. This fabric is resistant to washing, does not shed for a long time.
Printed. Fabric with a pattern that is applied to it using special fabric printing units.
Pros and cons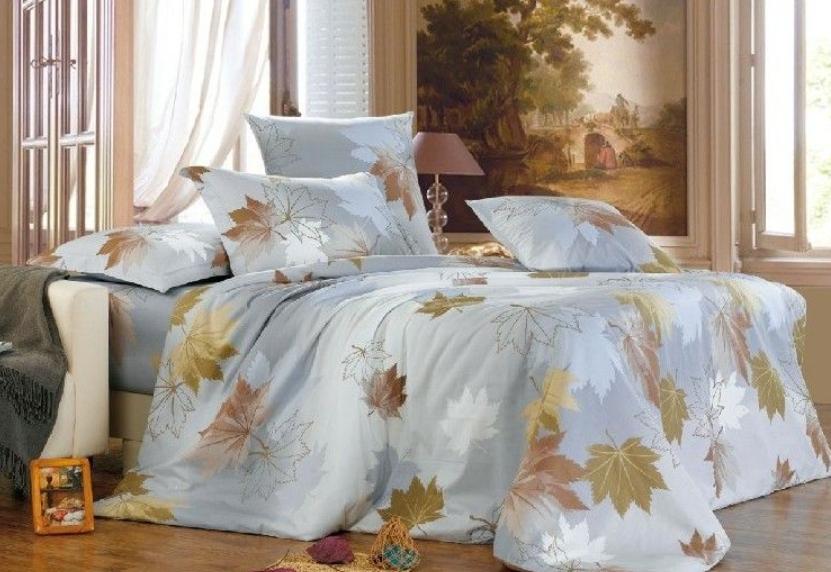 Pros
Poplin is quite reliable and wear-resistant material. What is stronger and denser: poplin or satin? Yet it is believed that satin is stronger.
Good hygroscopicity. Perfectly absorbs moisture.
High breathability. In summer, under such a canvas will not be hot.
Democratic price. To the question: what is more expensive, poplin or satin, the answer is easy to give – satin.
Cons
There are almost none. But still:
If the composition contains wool, such a product may shrink when washed. The formation of pellets is not excluded.
It is not easy to cut poplin products on your own. It's all about a special weave of threads. It is better to entrust this task to professionals.